Amelie Nothomb's "Tokyo Fiancee" - A Book Recommendation
Who's Amelie Nothomb?

-massively successful author from Belgium who now lives in Paris but was born in Kobe, Japan and spent first five years of life there, raised by a Japanese nanny.
What's "Tokyo Fiancee" About?
-a Belgian woman named Amelie who was born and raised in Kobe by a Japanese nanny returns to Japan in her early twenties. She tutors French and has a relationship with her one and only student, a shy, young Japanese man named Rinri.
So It's Really About:
-the nature of love, but a very modern love where the independent woman is the one trying to keep her lovesick boy at bay
-Japan (Mt. Fuji, ramen noodles) but in a lived there honest way
Why Read
(i) - Unabashed Honesty.
Amelie goes to art exhibit, approaches haughty artist of show that all have been fawning over but who's work Amelie finds dreadfully boring.
"Excuse me, but I cannot seem to understand your art. Could you explain it to me?"
"There is nothing to understand, nothing to explain," he replied with disgust. "It is meant to be felt."
"Precisely - I don't feel anything."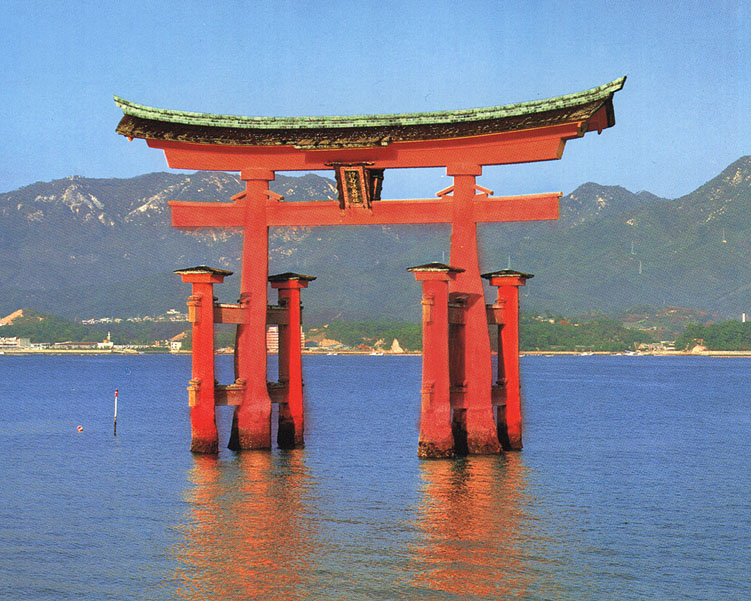 (ii) -Captures Japan but exactly, as well as the less talked about sides of love.
"On the boat a loudspeaker was broadcasting sappy songs. We docked by a torii [famous Miyajima torii pictured], disembarked and set off along a well-marked poetic path. Couples stopped in spots specifically conceived for the purpose and gazed with emotion at the view of the lake through the torii. Children whined, as if to warn all lovers of the future that awaited them after so much romanticism. I was having a good time."